Daniel Hechter revolutionised fashion in the 60's by making high quality, designer clothes available to everyone. Bringing high society fashion from the catwalk to the shops of Paris, he is often hailed as the inventor of ready-to wear.
After designing for French actress Brigitte Bardot, he launched his first women's collection in 1962 quickly followed by children's and the now, widely regarded, menswear collection.
In 1973, he bought the Paris Saint-Germain and hauled it into the major league. He also designed the club's iconic jersey and provided the club's staff and players with their official suits.
In 1998, he sold his eponymous brand to Miltenberg Otto Aulbach GmbH.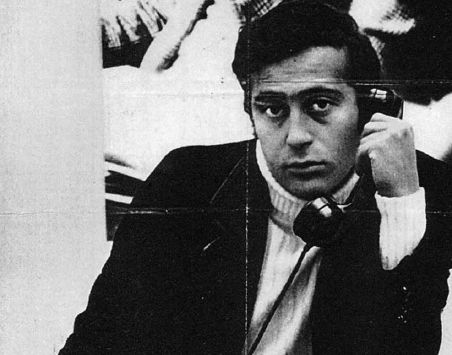 In 54 years, Daniel Hechter has grown to become a global brand, stretching across 66 countries with 600 boutiques and over 2,500 point of sale outlets throughout the world.
Sleek, sophisticated and contemporary, infused with that easy elegance and savoir-faire that Parisians are renowned for, the collections are developed at the brand headquarters in Paris under the guidance of creative director Christophe Blondin-Péchabrier.
DANIEL HECHTER AUSTRALIA & NEW ZEALAND
Daniel Hechter menswear has 6 dedicated stores in Melbourne, Perth and Adelaide.
The collections can also be found in more than 160 in-store corners and retail outlets and selected David Jones all over Australia and New Zealand.
The brand recently celebrated its 25 years in the Australian fashion scene and has been managed and operated by Expedition Apparel since 2006.
Sport is part of the brand's DNA. From racing cars to football and tennis, the Daniel Hechter brand shines with the codes value of sport: dynamism and team spirit.
In France, Daniel Hechter has been a partner of the PSG and dresses the French Fed Cup and Coupe Davis teams. Since 2017, the brand has also become Renault Formula One Team Official Outfitter.
In Australia, Daniel Hechter dressed the Carlton Footbal Club and has been dressing the Fremantle Dockers since 2014.